Browse Our Catalog
Customer Service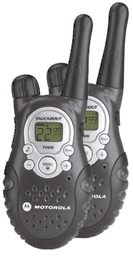 Motorola T5920 Radios & Accessories

The accessories on the bottom of this page work with the Motorola T5920 Radios. The user manual for the Motorola T5920 radios can be downloaded as well.

The Motorola T5920 radios are ideal for adventures in two-way radio. The Motorola T5920 sporty design is built to withstand a harsh enviroment and provide extra communications range.









---
---

Have questions? Call us Toll Free 1-888-560-5600


WirelessPro Incorporated Copyright. All rights reserved. Motorola is a registered trademark of Motorola.








Motorola T5920 Radios & Accessories
Featured Specials


Motorola MS350R Radios
Retail: $329.95

Sale Price $249.95




Motorola T5500 Accessories Two Way
$89.95


Motorola T5000R TalkAbout Two Black Motorola Talkabout Radios
$59.95


Motorola Walkie Talkies
$59.95